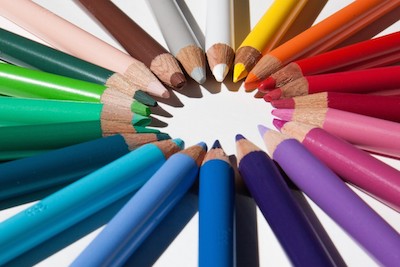 The 2020 Creative Thinking World Championship will take place on Friday, August 7th. Questions will be provided at 730pm (London time) and contestants will have up to 24 hours to email their responses. Note that no more than 2 to 3 hours will be necessary–we recommend that you spend up to 30 minutes per question (the 24 hours are intended to make it accessible for participants from various time zones across the globe). A maximum word count of 500 words per answer is allowed. In addition, participants are welcome to provide one image per answer, but that is completely optional.
To get a feel for this unique event, check out last year's questions with a sample of answers courtesy of William Hartston who writes and scores each round. Hartston won the British Chess Championship in 1973 and 1975. He writes the off-beat Beachcomber column for the Daily Express and has authored books on chess, mathematics, humour, sloths, sex and useless information. He has also been a regular guest on the BBC Radio 4 and occasional TV programme, Puzzle Panel.
MSO 2019 Creative Thinking WC Recap
The six highly talented and imaginative entrants to the Creative Thinking event at MSO produced some glorious ideas. Every round was, as usual, limited to 30 minutes, but the time pressure did not seem to inhibit the flow of ideas. Here are some of the best, round by round. 
Round One: Clearing out my sock drawer the other day, I discovered that it contained 23 odd socks. 
Your task is therefore to provide suggestions for things to do with 23 odd socks and also to explain why there are 23 of them. 
Unusual uses for commonplace objects is a standard theme for creativity tests, which was perhaps why, in general, suggestions for how to use the socks were better than explanations of why there were 23 of them. Perhaps the best answer to the latter question was that of Joe Mela who suggested that 23 is the average class size and the socks were presents from a grateful class of students, each giving me one sock in appreciation of my performance as a guest lecturer.
Natasha Regan suggested that the socks would be ideal for an Entropy contest, using seven differently coloured socks for the counters and the other 16 as bags to hold the counters for 32 players, which is the ideas number for a 5-round knock-out tournament.
I gave the highest mark, however, to Eeshan Malhotra who realised that you can make a perpetual calendar from 23 socks using up to 12 to signify the month, while the other 11 can give the two digits of the day number, with 29 using the full number of socks as 2 + 9 = 11. 
Round Two: The material for this round consisted of two paintings, supposedly dug up in the distant future by anthropologists long after almost all knowledge of current civilization has been lost or forgotten. Contestants were asked what conclusions they drew from them. Here are the pictures: Most replies saw the two pictures as showing two stages of evolution of the human species, but opinions differed as to which came first. Eeshan Malhotra identified the pictures as The Last Supper and Cubism, but it was the upper picrure he saw as cubism, as is clearly shows that people lived in cubes, and the lower picture commemorated the last supper the humans had before extinction as they had clearly degenerated to a state that made survival impossible.
The most complete explanation came from Dan Holloway who drew conclusions from a vast number of details in the pctures before drawing the conclusion that "This was clearly a society of beings built from constituent parts, presumably by some bored children of an as yet undetermined more intelligent species." 
Round Three; 
The transcript of a police phone tap of a conversation between two suspects includes the following questions (not necessarily asked in this order):
Are You Lonesome Tonight? 
How much is that doggie in the window?
Do You Know the Way to San Jose? 
How Can You Mend a Broken Heart?
How many roads must a man walk down before you call him a man?
Where have all the flowers gone?
Your task is to reconstruct the conversation, explain what they are discussing and advise on whether an arrest is imminent. 
Several entrants showed considerable ability for composing short detective stories. Joe Mela incorporated all the above song titles into a conversation in a magnificently uncontrived manner, while Eeshan Malhotra ingeniously explained how they all involved slight errors in transcription by n inexperienced policeman. These two approaches were so different that I awarded buth a maximum score of 25 points.
Round 4: 
We saved the biggest problem to the end: pointing out that this year marks the 200th anniversary of the word "back-stop" according to the Oxford English Dictionary, I asked contestants to list possible uses for a backstop, particularly an Irish backstop, including specifications for how to disguise the backstop as something else so that it will be acceptable to anyone radically opposed to the idea of a backstop. 
Joe Mela defined a backstop as a final line of defence, or possibly "de fence" diving your property from your neighbour's. To disguise it, he recommended a false moustache the length of the fence. Eeshan Malhotra thought that an Irish clover could be used for all backstop decision-making, tearing off its leaves one by one, in she-loves-me, she-loves-me-not fashion, but accompanying each leaf removal with the words "Brexit" or "No Brexit", with the clopver disguised by adding an extra leaf or two to give the desired result. 
Rajko Vujatovic saw a backstop as a possible cure for diarrhoea; Natasha Regan thought a backstop could be used to prevent socks escaping, and causing the 23 odd socks problems of round one; Emily Watson saw a backstop as "something placed at the back to form a barrier" and could therefore be used as a bra hook guard to prevent sudden unclipping by rude men. 
Dan Holloway, however, produced the most imaginative and convoluted backstop creation, using an Irish sheep for a decision-making baaackstop, then substituting a pig to make a porkstop baaaackstop backstop. For reasons too complex to go into, his entry began with Paul the predictive Octopus, and  went on to Mozart the predictive Cow before he named the sheep Bach, which also brought a bachstop into the picture. The Eurovision Song Contest and Japan also came into his suggestions, though it would take too long to explain how. 
All suggestions have been forwarded to Downing Street and Brussels. We are sure they will contribute towards a solution of the backstop problem.