Our in person tournaments are all held in London at JW3.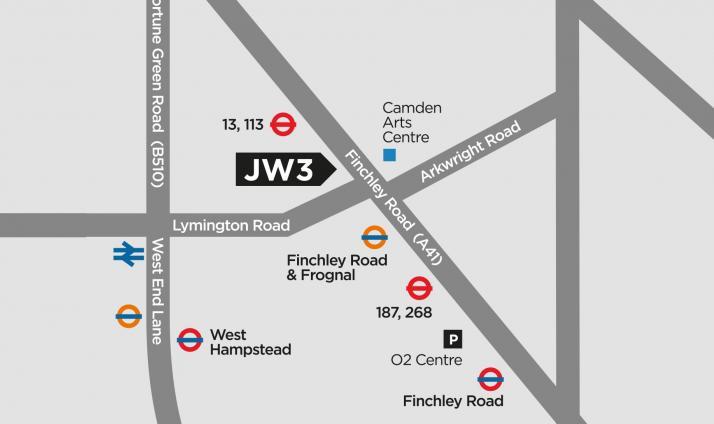 JW3 is on the doorstep of 'Finchley Road & Frognal' Overground station, and a short walk from several Underground stations. For more information on navigating to JW3 please see: https://www.jw3.org.uk/your-visit/getting-us.
A few things to be aware of before visiting JW3 for the first time:

Entry
All bags will be searched on entry to the premises
If you arrive before 10:00 (which you will need to do for any morning tournament) you must enter via the Lymington Road side entrance (not the Finchley Road main entrance)
Food/Drink
No food or drink (except water and some fizzy drinks) may be brought onto the premises
Water refill stations are available
Free fruit and crisps are provided by the MSO
JW3 has a small cafe/restaurant on site, and you will also be permitted to leave the site for meals (which cannot be brought back to the venue)
Guideline Daily Schedule
09:00 Venue opens
10:00 Morning Session
13:45 Lunch Break
14:15 Afternoon Session
18:00 Dinner Break
18:45 Evening Session
22:30 Venue shuts (this is 17:30 on Fridays)
Please double check each event description as occasionally events fall outside of these guideline times.

Please aim to arrive 10 minutes before an event is due to start.