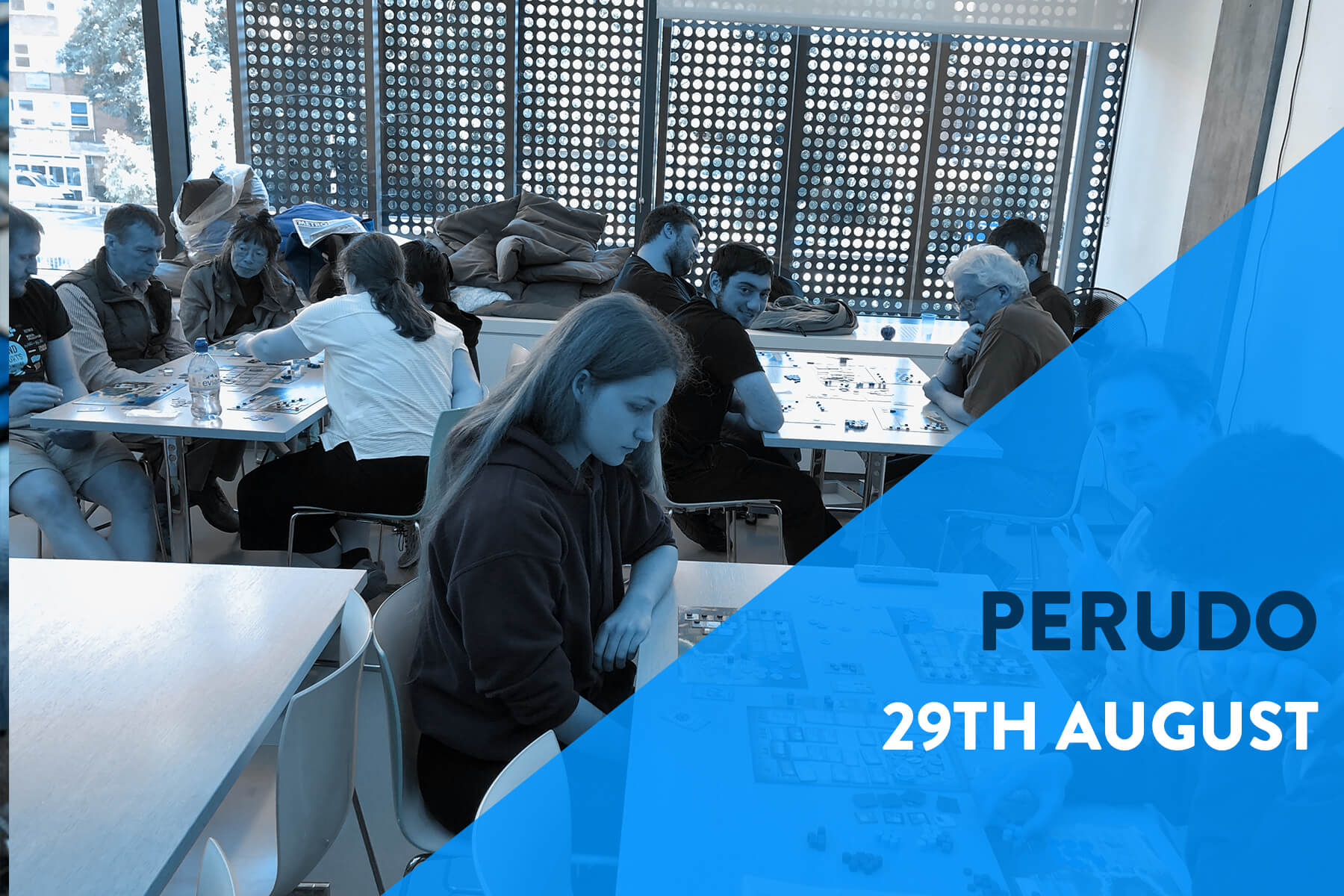 Perudo
Liar's Dice, a.k.a. Bluff, Perudo or Dudo, is a South American dice game in which each player is given five dice and cup to roll and hide them with. Players make successively higher declarations regarding the results of all the dice remaining in the game, e.g. "there are ten sixes". However, someone can always contest the bid. When that happens, all the dice are revealed and either the bidder or the caller loses dice, depending on who was correct. The last player with dice is the winner.
Tournament Format
Players Per Table – 5
Rounds – 7
Platform – BoardGameArena
Clock Settings – 9 mins per player
This tournament will be played using the BoardGameArena (BGA) tournament system. Signed up players will receive an email one day before the tournament inviting them to follow a link to register to the tournament on BGA. You will need to do this in order to secure your place in the draw and this cannot be done sooner than 1 day before the tournament (this helps to avoid players being in the draw who do not show up for the tournament). Players who do not have 100 ELO points in the game on BGA will not be able to join the tournament without the email invitation so please make sure you have registered here on the MSO website 48 hours before the tournament. We may not be able to get you into the tournament after the invitations have been issued.
When playing in the tournament on BGA please ensure that you join each of your matches promptly as any player who misses the start of a round will automatically be withdrawn from the tournament. When a new round is drawn a bar should appear at the top of the page on BGA inviting you to join your match (you may need to refresh to see it). Follow this to join your table and play your game. We are unable to add players back into the tournament who miss a round or accomodate late entries for this tournament.
Tournament Link on BGA – https://boardgamearena.com/tournament?id=93290