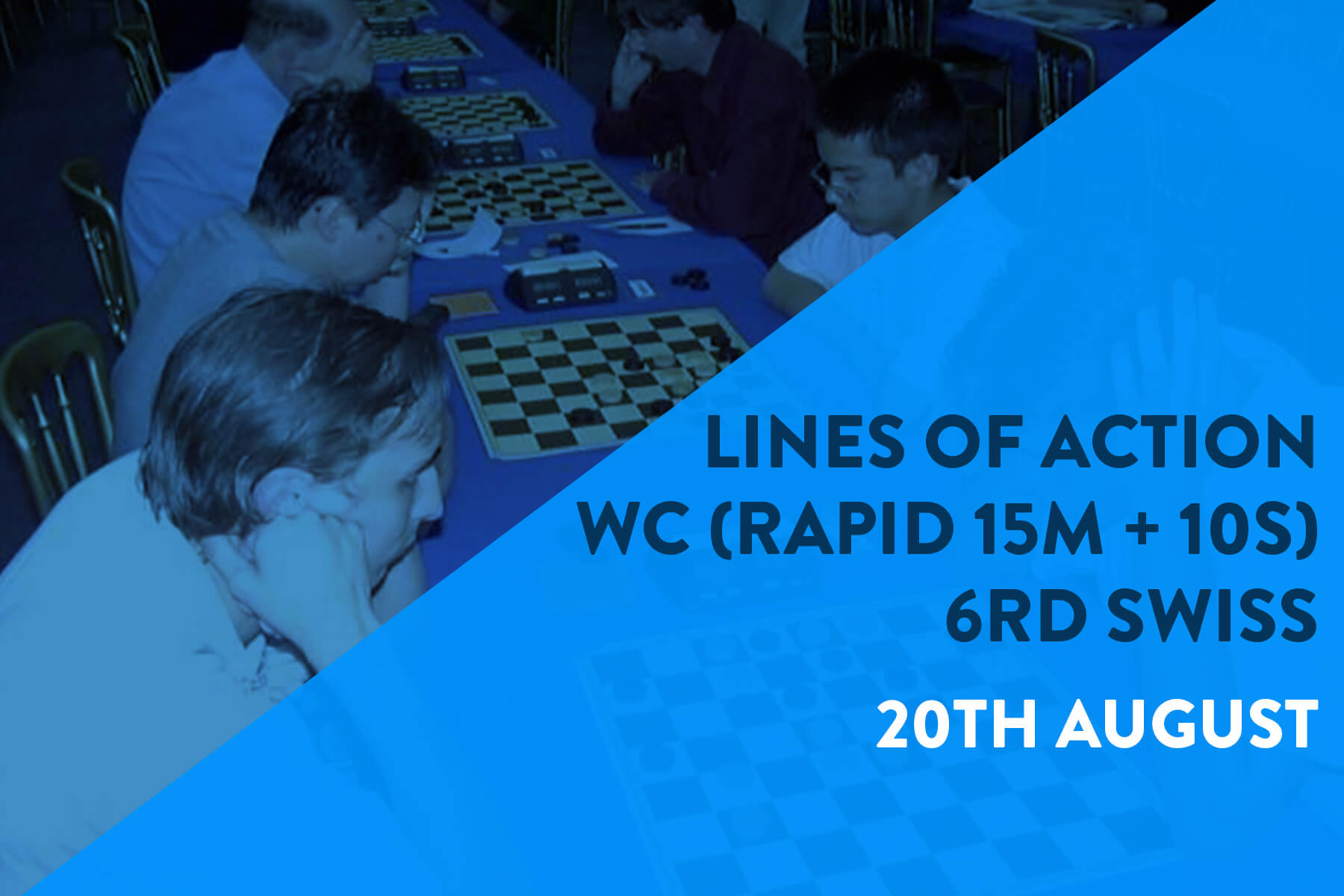 Lines of Action WC
Lines of Action is an abstract strategy board game for two players invented by Claude Soucie. It has simple rules, but deep complexity – connect all of your checkers to win!
Tournament Format
Players Per Table – 2
Rounds – 6 (Swiss)
Platform – PlayStrategy
Clock Settings – 15 minutes + 10 seconds per move
This tournament is the 2021 World Championship.
To take part in this Swiss tournament you will need to:
– Register (for free) on playstrategy.org
– Join the Mind Sports Olympiad 'Team'
– Join the tournament