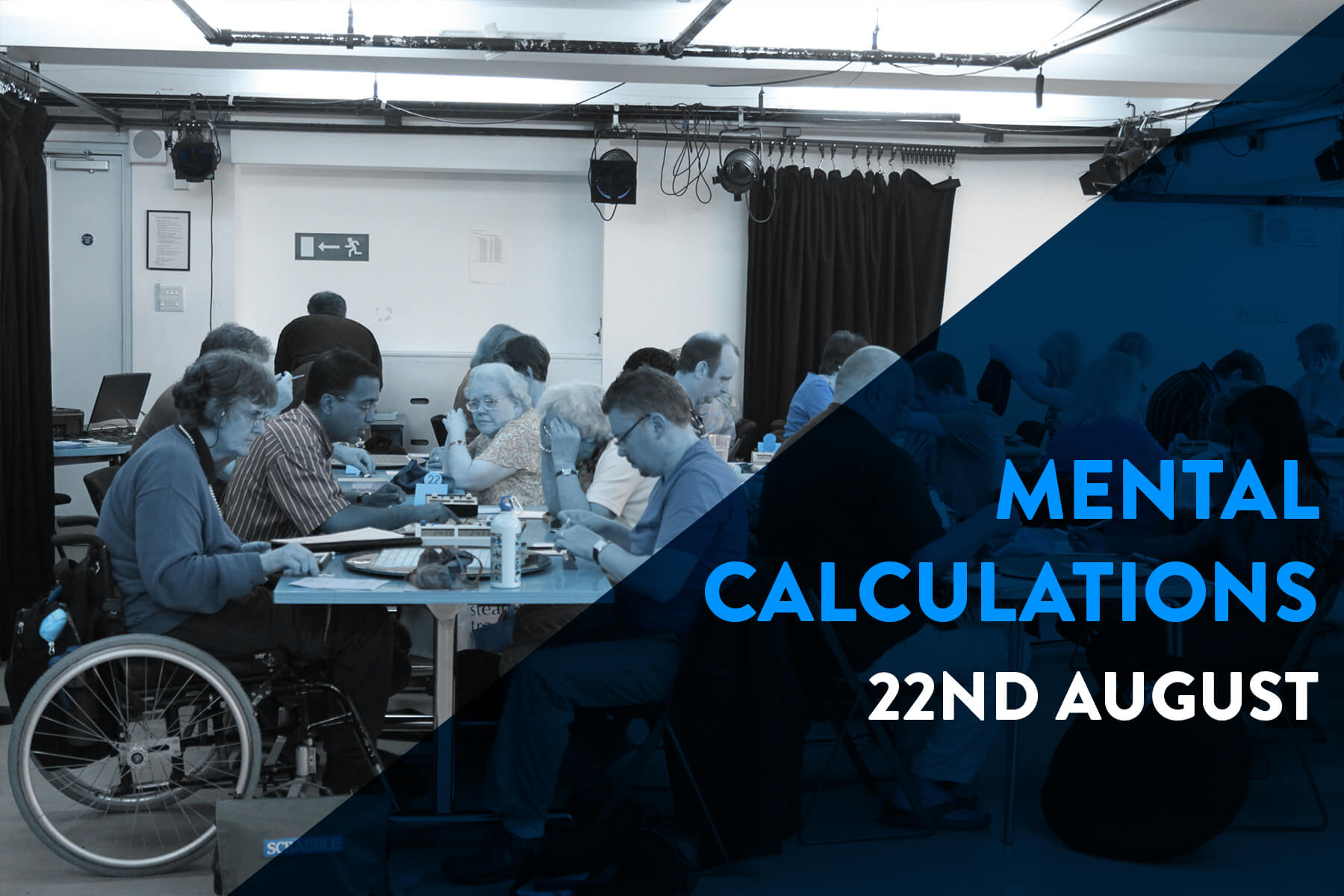 Mental Calculations Semi-Final
The 2021 Mental Calculations World Championship will run entirely online. It is free and open to all. Competitors must have a good internet connection and be able to share video.
The championship will run in three stages:
1. Qualifier on Sunday 15th August
2. Semi-finals on Sunday 22nd August
3. Grand Final on Monday 30th August
Further details will be made available in due course.