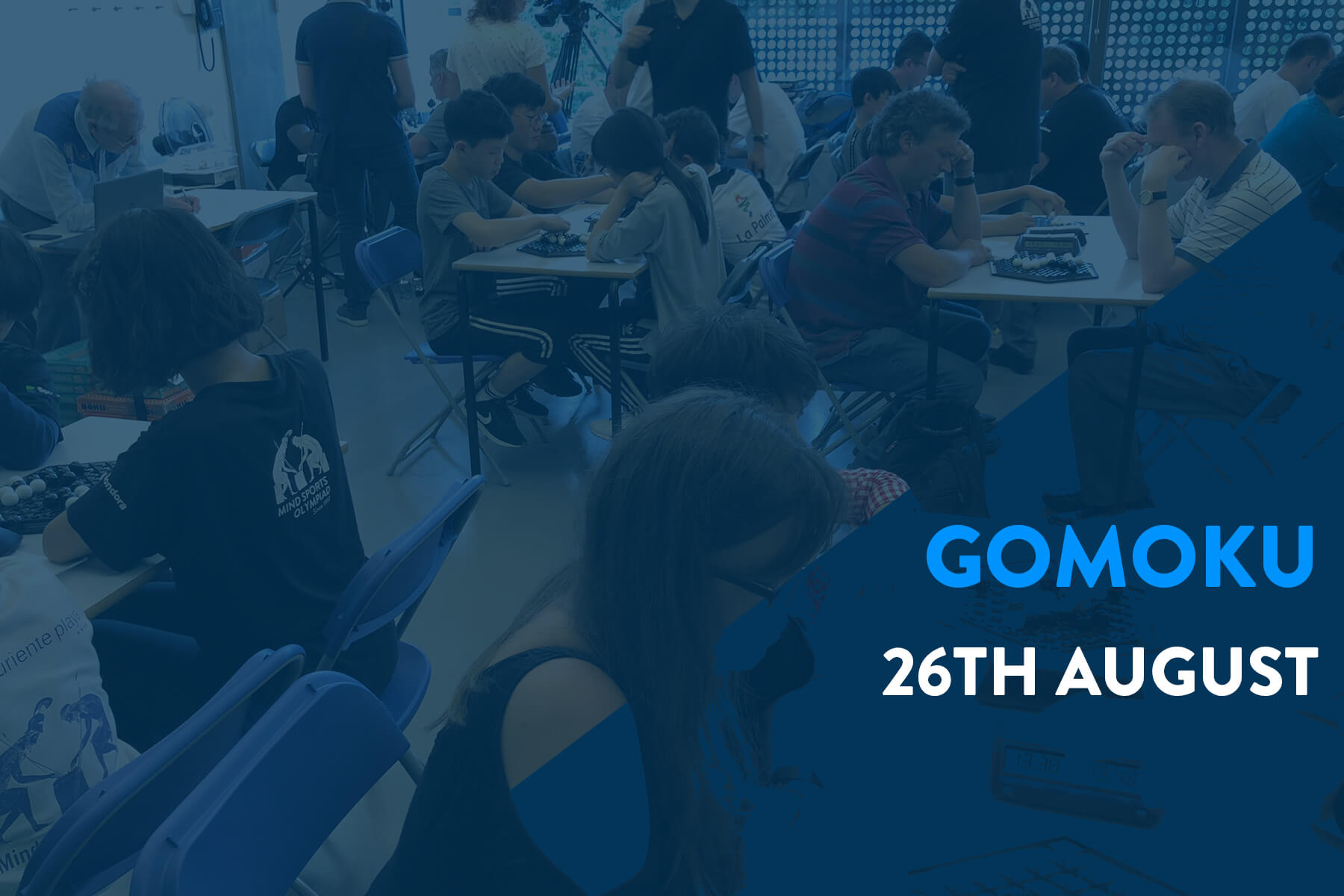 Gomoku
"Go-Moku" (Japanese – also spelled "Gomoku") or "wuziqi" (Chinese) is a very old game played with a Go set. The game can also be played on a sheet of graph paper using X's and O's. It is similar in idea to tic-tac-toe, but far greater in scale and complexity. The name means "five points." It is debated whether this game originated in China or Japan, with more evidence pointing to the former. The object is to get five stones in a row. The game is played on a 19×19 board (such as the board used in Go), creating a large and open field to complete this objective.
Tournament Format
Players Per Table – 2
Rounds – 6
Platform – Vint.ee
Clock Settings – 6 mins + 10 sec increment per move.
Opening rule is swap2 – start player places 2 black and 1 white piece and the opponent has the choice of either playing as black, playing as white, or adding one more stone of each colour and giving the choice back to the start player. In the event of a tie for first place, a playoff will be played which will also affect the final Pentamind Score. 2nd place and onward, tiebreak is full truncated Bucholz (sum of opponents scores, and then in the event of a further tiebreak, the worst scores are discarded step by step until the tie is resolved).
This tournament will take place on Vint.ee so please sign up to use their platform at: https://www.vint.ee/en-gb/signup, and provide your Vint username when you register here. No pre-registration is needed in Vint! One just needs to use the given link to find a tournament and log into the tournament room ten minutes before the tournament starts.
Tournament Link on VINT – https://www.vint.ee/en-gb/games/#185366-10
The link will only open 30 minutes before the tournament starts. After entering tournament room, one has to click on the "Register" button.