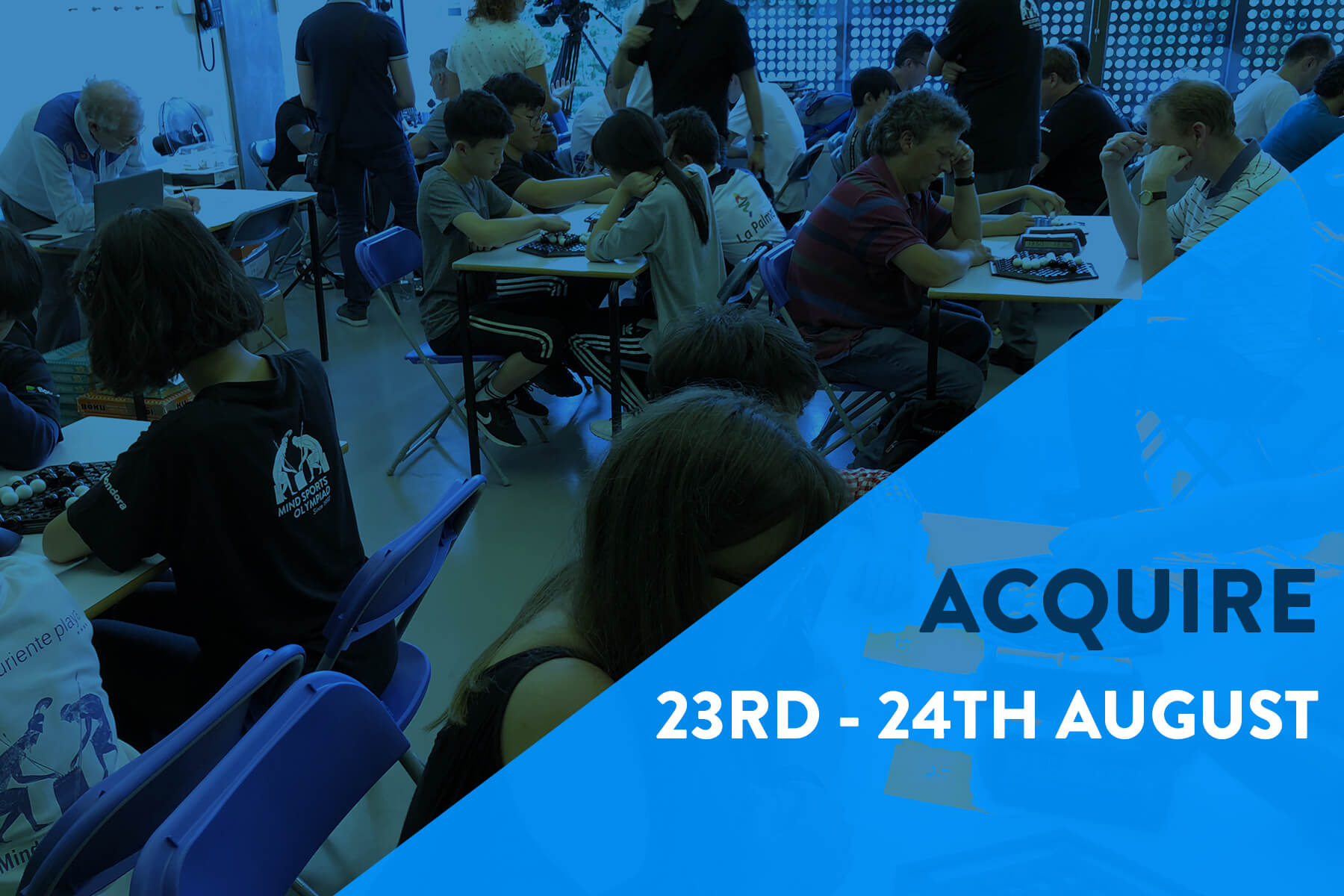 Acquire
This Sid Sackson classic has taken many different forms over the years depending on the publisher. Each player strategically invests in businesses, trying to retain a majority of stock. As the businesses grow with tile placements, they also start merging, giving the majority stockholders of the acquired business sizeable bonuses, which can then be used to reinvest into other chains. The game is a race to acquire the greatest wealth.
Tournament Format
Players Per Table – 4
Rounds – 4
Platform – tlstyer.com/ + Discord (discord.gg/mRhtB4M)
This tournament will be played with games on tlstyer.com but the tournament itself will be organised using Discord. Please join the MSO Discord at least 15 minutes prior to the start of the tournament and await further direction.