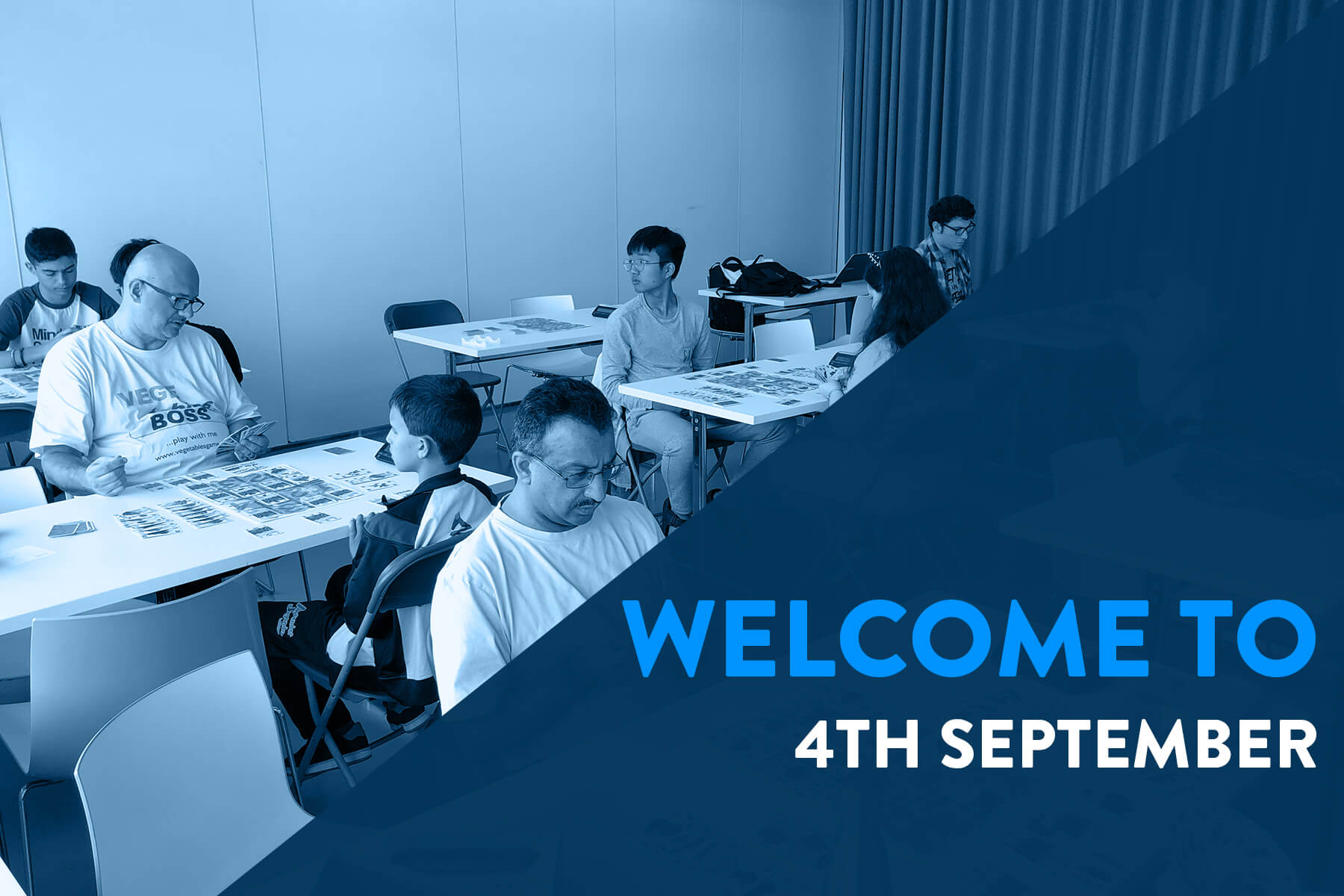 Welcome To
As an architect in Welcome To…, you want to build the best new town in the United States of the 1950s by adding resources to a pool, hiring employees, and more.
Welcome To… plays like a roll-and-write dice game in which you mark results on a score-sheet…but without dice. Instead you flip cards from three piles to make three different action sets with both a house number and a corresponding action from which everyone chooses one. You use the number to fill in a house on your street in numerical order. Then you take the action to increase the point value of estates you build or score points at the end for building parks and pools. Players also have the option of taking actions to alter or duplicate their house numbers. And everyone is racing to be the first to complete public goals. There's lots to do and many paths to becoming the best suburban architect in Welcome To…!
Because of the communal actions, game play is simultaneous and thus supports large groups of players. With many varying strategies and completely randomized action sets, no two games will feel the same!
Tournament Format
Players Per Table – 4
Rounds – 8
Platform – BoardGameArena
Clock Settings – 15 mins per player
This tournament will be played using the BoardGameArena (BGA) tournament system. Signed up players will receive an email one day before the tournament inviting them to follow a link to register to the tournament on BGA. You will need to do this in order to secure your place in the draw and this cannot be done sooner than 1 day before the tournament (this helps to avoid players being in the draw who do not show up for the tournament). Players who do not have 100 ELO points in the game on BGA will not be able to join the tournament without the email invitation so please make sure you have registered here on the MSO website 48 hours before the tournament. We may not be able to get you into the tournament after the invitations have been issued.
When playing in the tournament on BGA please ensure that you join each of your matches promptly as any player who misses the start of a round will automatically be withdrawn from the tournament. When a new round is drawn a bar should appear at the top of the page on BGA inviting you to join your match (you may need to refresh to see it). Follow this to join your table and play your game. We are unable to add players back into the tournament who miss a round or accomodate late entries for this tournament.
Tournament Link on BGA – https://boardgamearena.com/tournament?id=93285