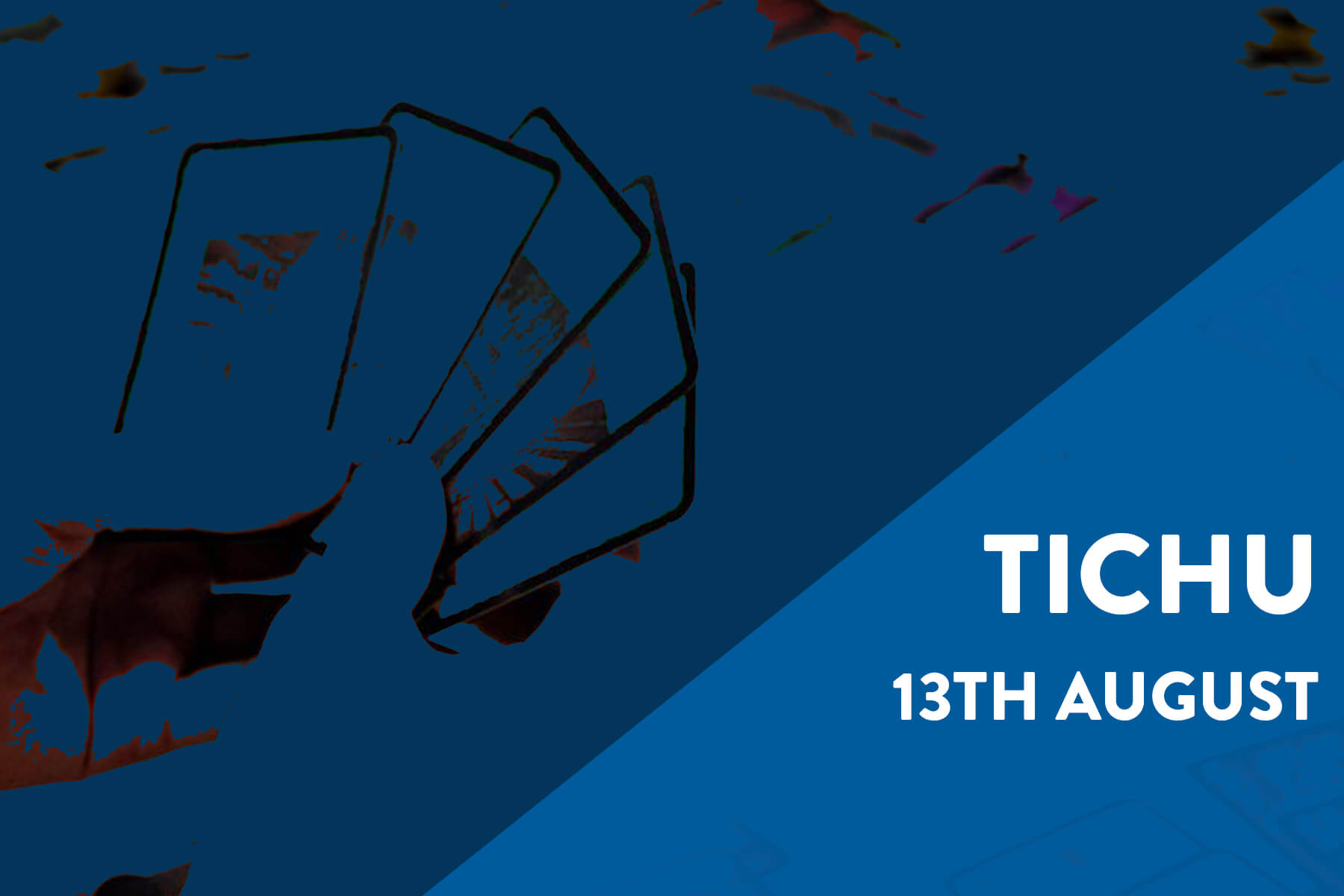 Tichu
Tichu took much of its rules and mechanics from Zheng Fen. It is a partnership climbing card game, and the object of play is to rid yourself of your hand, preferably while scoring points in the process.
The deck is a standard 52-card pack with four special cards added: dog, phoenix, dragon and Mah Jong (1). When it's your turn, you may either beat the current top card combination — single card, pair of cards, sequence of pairs, full house, etc. — or pass. If play passes all the way back to the player who laid the top cards, they win the trick, clears the cards, and can lead the next one. The card led determines the only combination of cards that can be played on that trick, so if a single card is led, then only single cards are played; if a straight of seven cards is led, then only straights of seven cards can be played, etc.
The last player out in a round gives all the cards they won to the player who exited first, and the last player's unplayed cards are handed to the opposite team. Fives, tens and Kings are worth 5, 10 and 10 points, with each hand worth one hundred points without bonuses — but the bonuses are what drive the game. At the start of a round, each player can call "Tichu" prior to playing any card. This indicates that the player thinks they can empty their hand first this round; if they do so, their team scores 100 points, and if not, their team instead loses 100 points. Cards are dealt at the start of a round in a group of eight and a group of six; a player can call "Grand Tichu" after looking at only their first eight cards for a ±200 point bonus. If both players on a team exit a round prior to either player on the opposite team, then no points are scored for cards and the winning team earns 200 points (with Tichu/Grand Tichu bonuses and penalties being applied as normal).
Tournament Format
Players Per Table – 4
Rounds – 5
Platform – BoardGameArena
Clock Settings – 15:00 mins per player
Points to Win – 500
Players will enter the tournament as individuals. Each round you will be assigned a different partner for that game and you'll win (or lose) as a team.
This tournament will be played using the BoardGameArena (BGA) tournament system. Signed up players will receive an email one day before the tournament inviting them to follow a link to register to the tournament on BGA. You will need to do this in order to secure your place in the draw and this cannot be done sooner than 1 day before the tournament (this helps to avoid players being in the draw who do not show up for the tournament). Players who do not have 100 ELO points in the game on BGA will not be able to join the tournament without the email invitation so please make sure you have registered here on the MSO website 48 hours before the tournament. We may not be able to get you into the tournament after the invitations have been issued.
When playing in the tournament on BGA please ensure that you join each of your matches promptly as any player who misses the start of a round will automatically be withdrawn from the tournament. When a new round is drawn a bar should appear at the top of the page on BGA inviting you to join your match (you may need to refresh to see it). Follow this to join your table and play your game. We are unable to add players back into the tournament who miss a round or accomodate late entries for this tournament.
Tournament Link on BGA – https://boardgamearena.com/tournament?id=93696
Please note that this tournament carries the Dilution Factor of 95% for Pentamind scoring