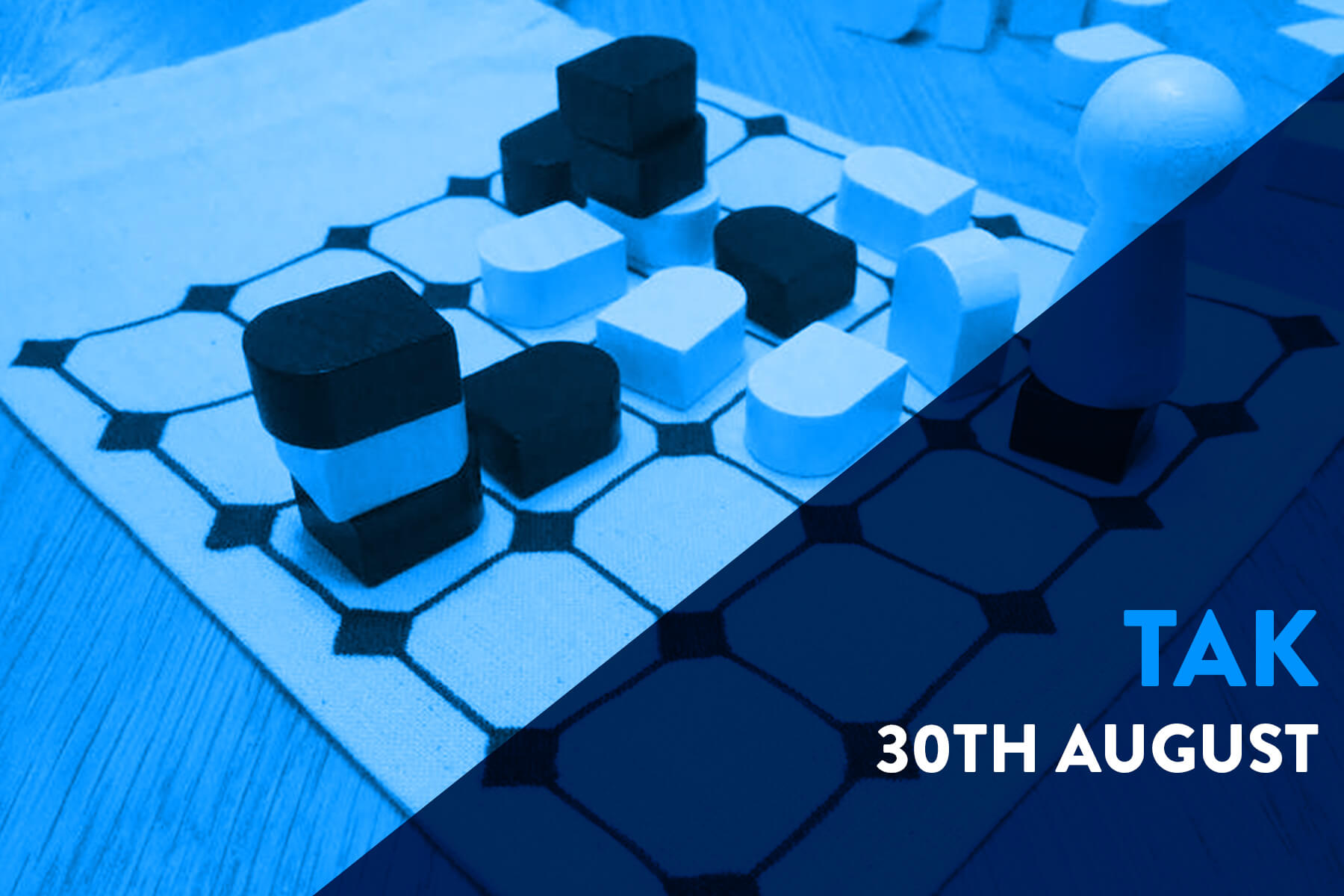 Tak
Tak Board size 6×6 to be played at https://www.playtak.com/ Please provide your playtak username when registering.
5 double Swiss rounds such that each match is 2 games with opposite colors. Scoring win/loss/draw per game (so possible scores for a match are 2-0, 1.5-0.5, 1-1). If there are over 32 players on the day, then an additional final round may be added for the top players. Time control is 15 minutes per player.
Tiebreaks: 1) Median-Buchholz, 3) Buchholz, 3) Sonneborn–Berger.