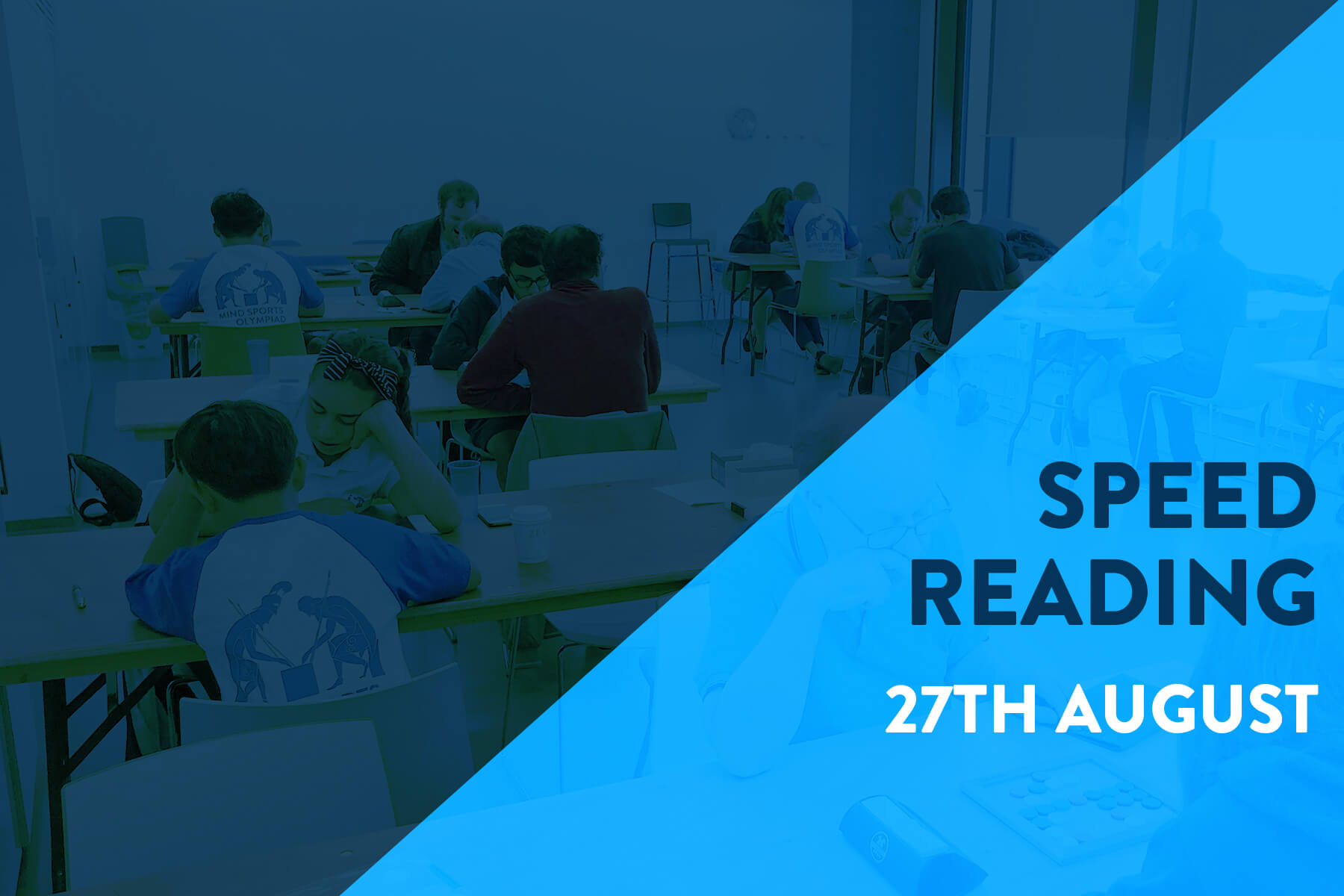 Speed Reading
Free and open to all–and you can to read an upcoming novel before it's public!
Read as much as you can within 3 hours (can be less) of a new novel and answer comprehension questions. The reader with the highest comprehended words per minute rate wins. We simply multiply the words per minute read times the comprehension percentage. Note that any contestant that gets less than 40% on the comprehension exam will not be eligible for prizes.
At the start of the event, we will email a PDF of the novel. When contestants are finished reading, they will send an email reply stating that they have finished and are ready for the questions. Then they will receive an email with a list of questions. Afterwhich, they will have a 15 minute grace period to answer the comprehension questions and email their responses. After the grace period, for each additional minute, there will be a 4-minute penalty added to their total reading time.
Please note that this tournament carries the Dilution Factor of 95% for Pentamind scoring