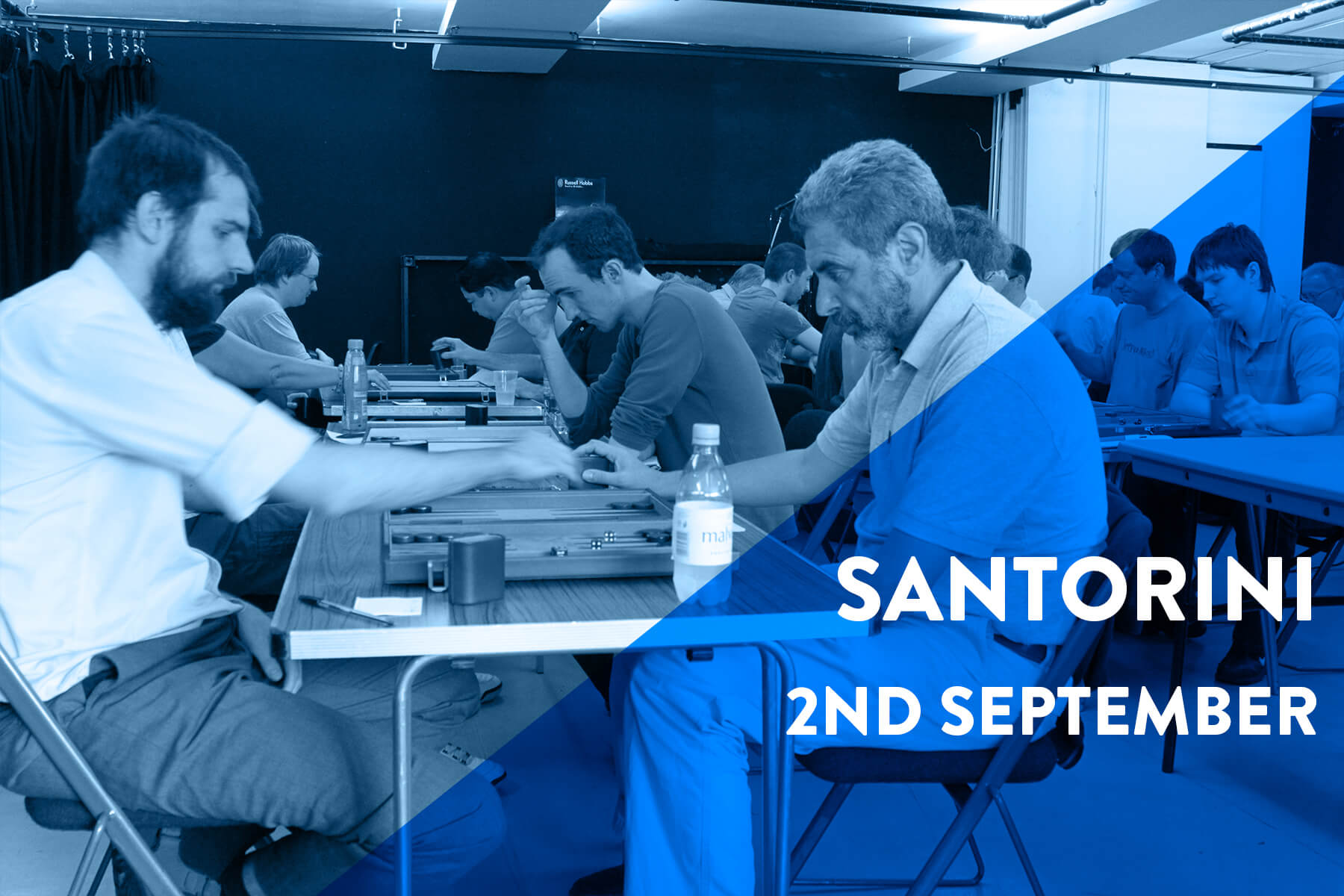 Santorini
Santorini is a re-imagining of the purely abstract 2004 edition. Since its original inception over 30 years ago, Santorini has been continually developed, enhanced and refined by designer Gordon Hamilton. Santorini is an accessible strategy game, simple enough for an elementary school classroom while aiming to provide gameplay depth and content for hardcore gamers to explore, The rules are simple. Each turn consists of 2 steps:
1. Move – move one of your builders into a neighboring space. You may move your Builder Pawn on the same level, step-up one level, or step down any number of levels.
2. Build – Then construct a building level adjacent to the builder you moved. When building on top of the third level, place a dome instead, removing that space from play.
Winning the game – If either of your builders reaches the third level, you win.
Variable player powers – Santorini features variable player powers layered over an otherwise abstract game, with 40 thematic god and hero powers that fundamentally change the way the game is played.
Tournament Format
Players Per Table – 2
Rounds – 8
Platform – BoardGameArena
Clock Settings – 15 mins per player
Simple Gods and Limited Setup.
This tournament will be played using the BoardGameArena (BGA) tournament system. Signed up players will receive an email one day before the tournament inviting them to follow a link to register to the tournament on BGA. You will need to do this in order to secure your place in the draw and this cannot be done sooner than 1 day before the tournament (this helps to avoid players being in the draw who do not show up for the tournament). Players who do not have 100 ELO points in the game on BGA will not be able to join the tournament without the email invitation so please make sure you have registered here on the MSO website 48 hours before the tournament. We may not be able to get you into the tournament after the invitations have been issued.
When playing in the tournament on BGA please ensure that you join each of your matches promptly as any player who misses the start of a round will automatically be withdrawn from the tournament. When a new round is drawn a bar should appear at the top of the page on BGA inviting you to join your match (you may need to refresh to see it). Follow this to join your table and play your game. We are unable to add players back into the tournament who miss a round or accomodate late entries for this tournament.
Tournament Link on BGA – https://boardgamearena.com/tournament?id=94112