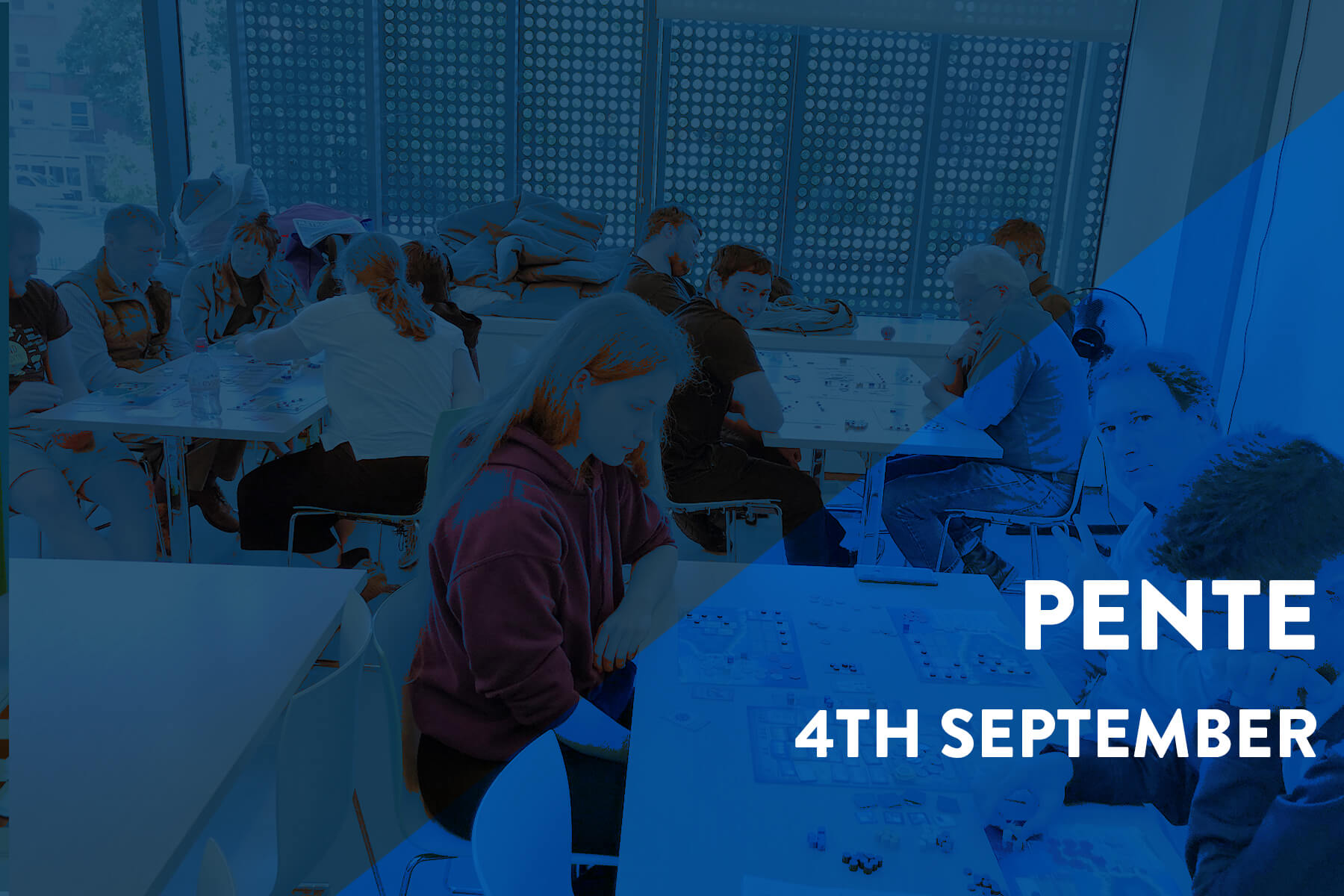 Pente
Pente is an abstract strategy game. Players place glass markers on intersections of a 19-by-19 grid (the same as in Go). The object of the game is to get five of your own markers in a row (4 with more than 2 players) or capture five pairs of your opponent's pieces. The first to do either wins. Unlike in gomoku more than five in a row is also a win. Capturing takes place when exactly two pieces are sandwiched between pieces of the opposite color. There are multiple variations of the game for greater challenge and complexity. The 20th anniversary edition is a deluxe version of the game with a large color game instruction book, quality game board, and six sets of different colored glass markers that allows play with up to 6 players.
Tournament Format
Players per Table – 2
Swap 2 rules in play
Further details to be confirmed.
Cash prizes
Overall:
1st – $150
2nd – $75
3rd – $50
Junior
1st – $75
2nd – $50
3rd – $25
Senior
1st – $50
2nd – $25
The links will only open 30 minutes before the tournament starts. After entering tournament room, one has to click on the "Register" button.