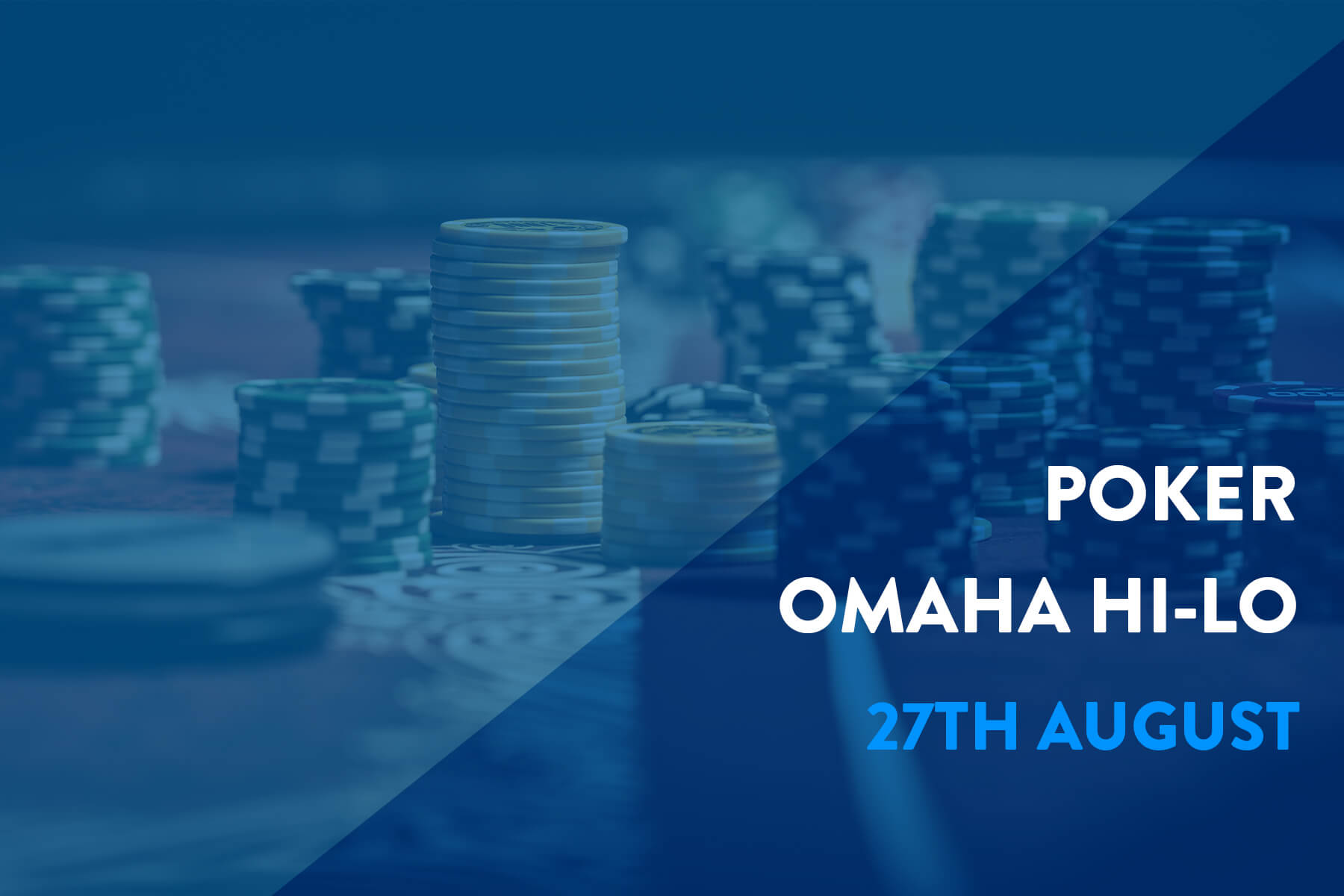 Omaha Hi-Lo Poker
Omaha hold 'em (also known as Omaha holdem or simply Omaha) is a community card poker game similar to Texas hold 'em, where each player is dealt four cards and must make their best hand using exactly two of them, plus exactly three of the five community cards. It is often said that Omaha is a game of "the nuts", i.e. the best possible high or low hand, because it frequently takes "the nuts" to win a showdown. It is also a game where between the cards in their hand and the community cards a player may have drawing possibilities to multiple different types of holdings. For example, a player may have both a draw to a flush and a full house using different combinations of cards. At times, even seasoned players may need additional time to figure what draws are possible for their hand.
In Omaha hi-low split-8 or better (simply Omaha/8), each player makes a separate five-card high hand and five-card ace-to-five low hand (eight-high or lower to qualify), and the pot is split between the high and low (which may be the same player). To qualify for low, a player must be able to play an 8-7-6-5-4 or lower (this is why it is called "eight or better"). A few casinos play with a 9-low qualifier instead, but this is rare. Each player can play any two of their four hole cards to make their high hand, and any two of their four hole cards to make their low hand. If there is no qualifying low hand, the high hand wins (scoops) the whole pot. This game is usually played in the fixed limit version, although pot limit Omaha/8 is becoming more popular. A few low-stakes online tournaments feature no limit Omaha/8.
All MSO 2021 poker tournaments will take place on PokerStars (PokerStars.net, or using your local PokerStars client). Tournaments will use Play Money and are available to players over 18 years old. Players from any country may enter.
The tournaments will only be available to join in PokerStars in the hour leading up to the start. Click on Tools (or use Ctrl+T / Cmd+T) and search for the Tournament ID (will be added below in due course). Please register here and give your PokerStars username in order to be eligible for MSO medals and to score points towards the Pentamind World Championship and Amateur Poker World Championship.
The player with the top 5 Pentamind scores from all of the Poker events will be crowned the Amateur Poker World Champion.
Tournament ID on PokerStars – 3239776195