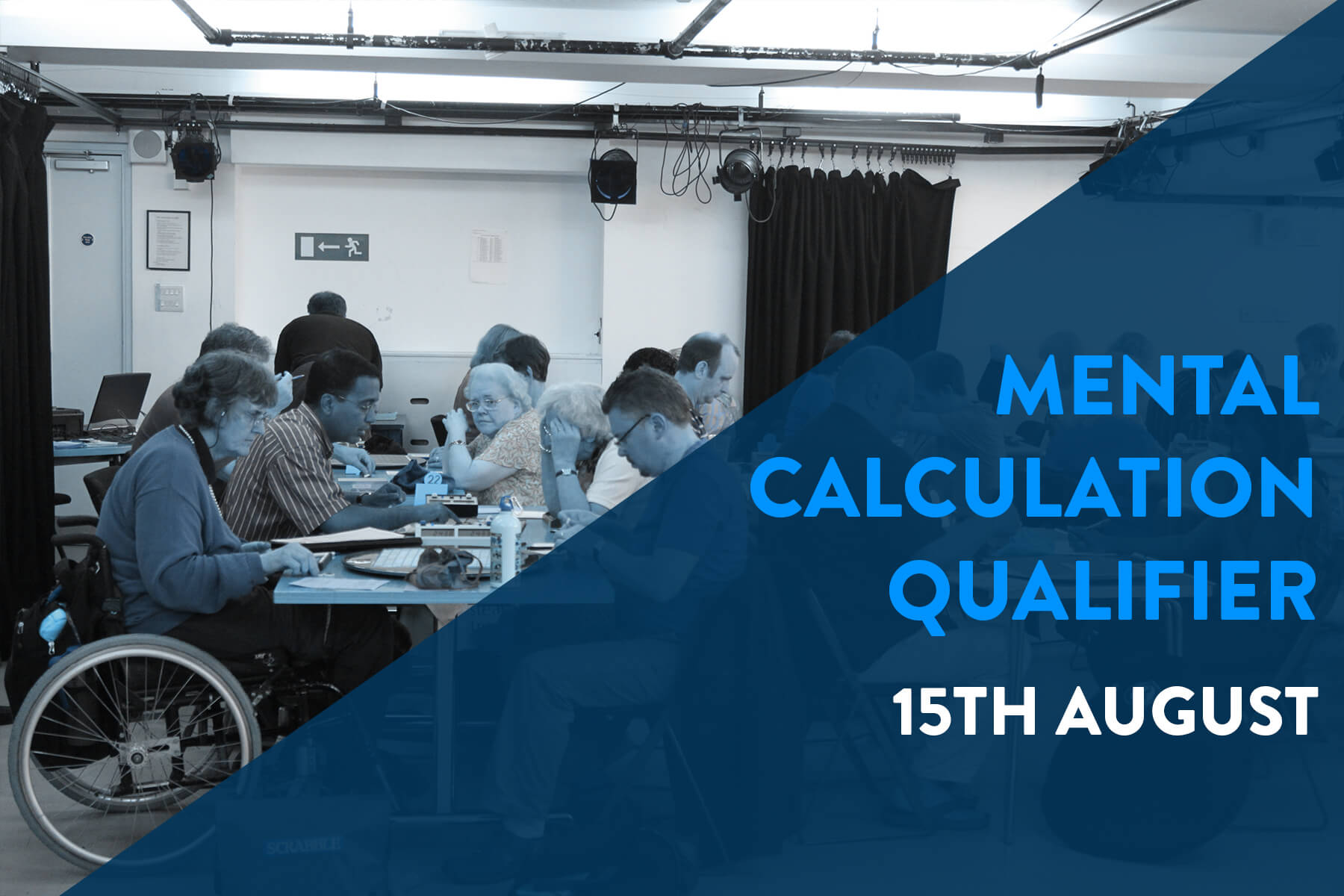 Mental Calculations Qualifier
The 2021 Mental Calculations World Championship will run entirely online. It is free and open to all. Competitors must have a good internet connection and be able to share video. Registration for this event will close at noon GMT on Aug 11.
The championship will run in three stages:
1. Qualifier on Sunday 15th August: This is an online exam, and competitors will be allotted 12 minutes in total to complete. All competitors will be emailed an invite link to a zoom room. There will then be a practice round to check the technology. Then actual exam link will be provided from a zoom room. Competitors must then do their best to solve the questions and gain as many points in the time provided without any assistance and without using paper or any tools to help calculate. Webcams must be on at all times and headphones are not allowed. Afterward, 28 competitors will be selected to proceed to the semi-finals.  Here is a practice test: https://forms.gle/yVgQEh9LkJpxhAqq8 (we plan on having more questions in the actual qualifier)
2. Semi-finals on Sunday 22nd August: The 28 qualifiers will be divided into groups, each of which will join a zoom room and be asked questions. They will type their answers into the zoom chat and have their webcams turned on. Headphones are not allowed. The top 4 competitors will proceed to the Final.
3. Grand Final on Monday 30th August: The top 4 competitors will have their webcams on and be tested in a zoom room. They will have a series of challenges, that will lead to a final head-to-head match, the winner of which will be crowned the 2021 Mental Calculations World Champion.
Further details will be made available in due course. The organizers have the right to make adjustments to this format at any time.
Sold out!