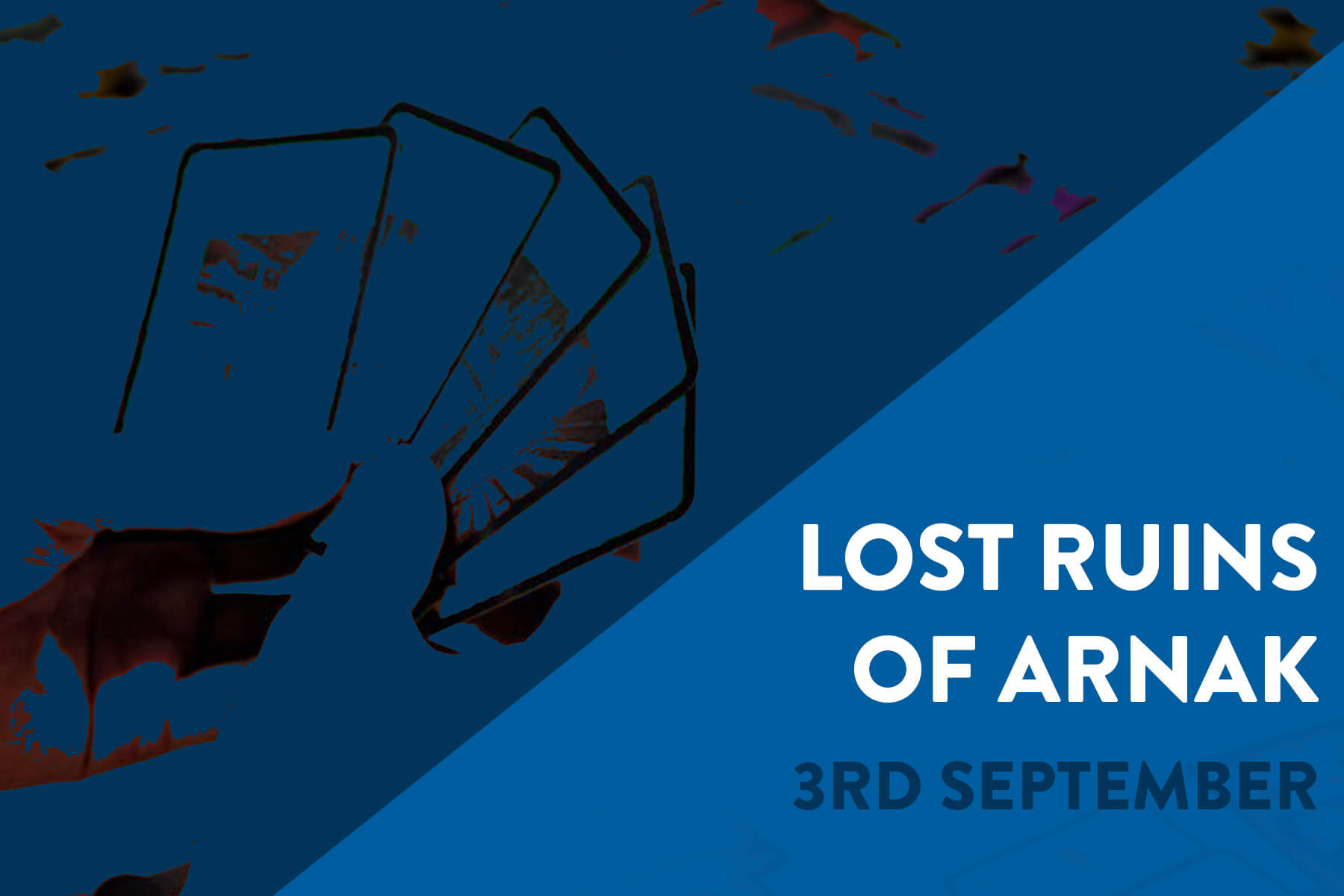 Lost Ruins of Arnak
On an uninhabited island in uncharted seas, explorers have found traces of a great civilization. Now you will lead an expedition to explore the island, find lost artifacts, and face fearsome guardians, all in a quest to learn the island's secrets.
Lost Ruins of Arnak combines deck-building and worker placement in a game of exploration, resource management, and discovery. In addition to traditional deck-builder effects, cards can also be used to place workers, and new worker actions become available as players explore the island. Some of these actions require resources instead of workers, so building a solid resource base will be essential. You are limited to only one action per turn, so make your choice carefully… what action will benefit you most now? And what can you afford to do later… assuming someone else doesn't take the action first!?
Decks are small, and randomness in the game is heavily mitigated by the wealth of tactical decisions offered on the game board. With a variety of worker actions, artifacts, and equipment cards, the set-up for each game will be unique, encouraging players to explore new strategies to meet the challenge.
Discover the Lost Ruins of Arnak!
Tournament Format
Players Per Table – 3
Rounds – 3
Platform – BoardGameArena
Clock Settings – 30 mins per player
This tournament will be played using the BoardGameArena (BGA) tournament system. Signed up players will receive an email one day before the tournament inviting them to follow a link to register to the tournament on BGA. You will need to do this in order to secure your place in the draw and this cannot be done sooner than 1 day before the tournament (this helps to avoid players being in the draw who do not show up for the tournament). Players who do not have 100 ELO points in the game on BGA will not be able to join the tournament without the email invitation so please make sure you have registered here on the MSO website 48 hours before the tournament. We may not be able to get you into the tournament after the invitations have been issued.
When playing in the tournament on BGA please ensure that you join each of your matches promptly as any player who misses the start of a round will automatically be withdrawn from the tournament. When a new round is drawn a bar should appear at the top of the page on BGA inviting you to join your match (you may need to refresh to see it). Follow this to join your table and play your game. We are unable to add players back into the tournament who miss a round or accomodate late entries for this tournament.
Tournament Link on BGA – https://boardgamearena.com/tournament?id=93287