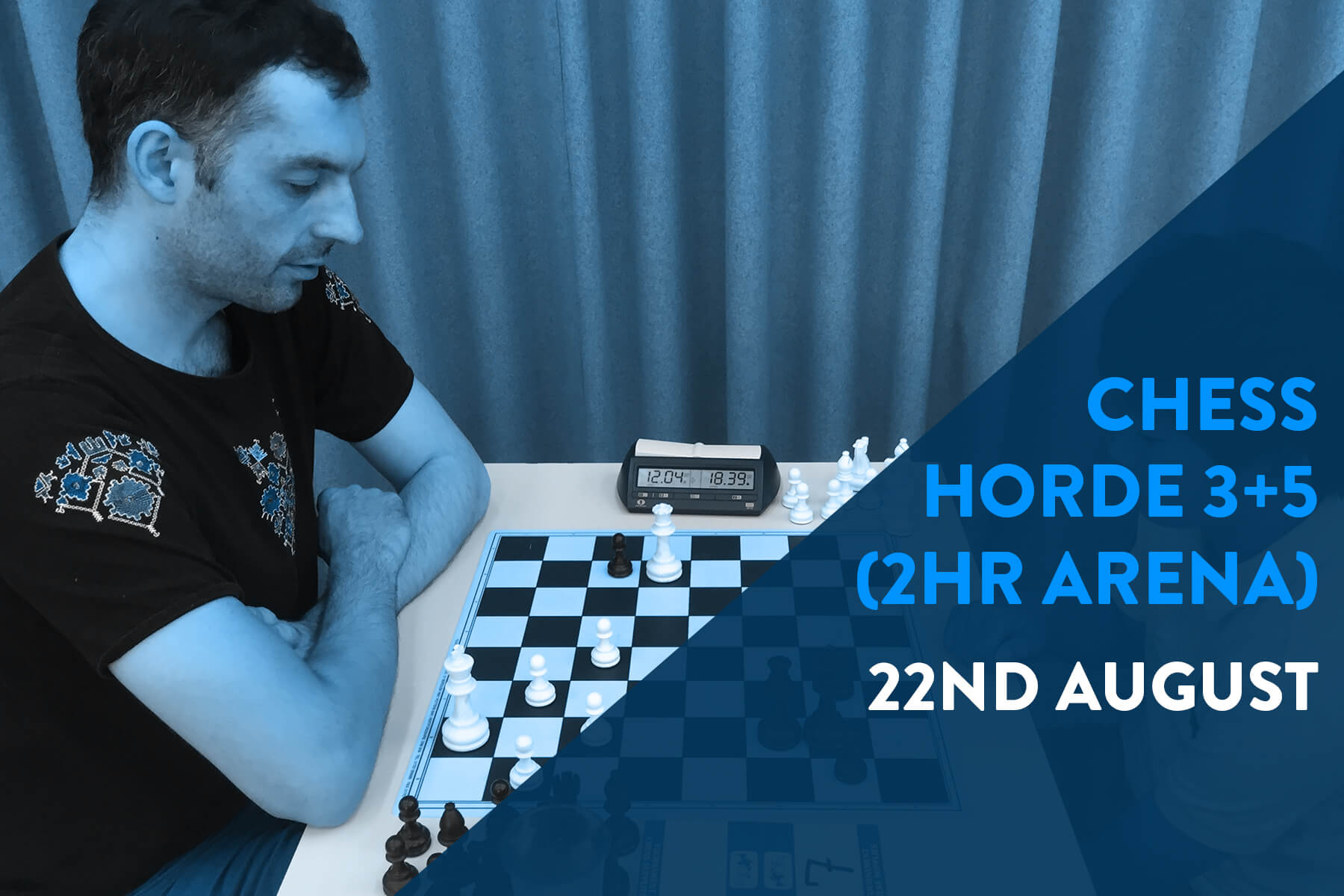 Horde Chess
Horde is a Chess variant: White has 36 Pawns whilst black has normal pieces and needs to destroy the Horde of Pawns to win.
Tournament Format
Players Per Table – 2
Rounds – 2 hour Arena
Platform – PlayStrategy
Clock Settings – 3 minutes + 5 seconds per move
To take part in this Arena tournament you will need to:
– Register (for free) on playstrategy.org
– Join the tournament. This page also includes a full explanation of how Arena tournaments work. The Berserk mode and Arena streak settings are on and covered here.