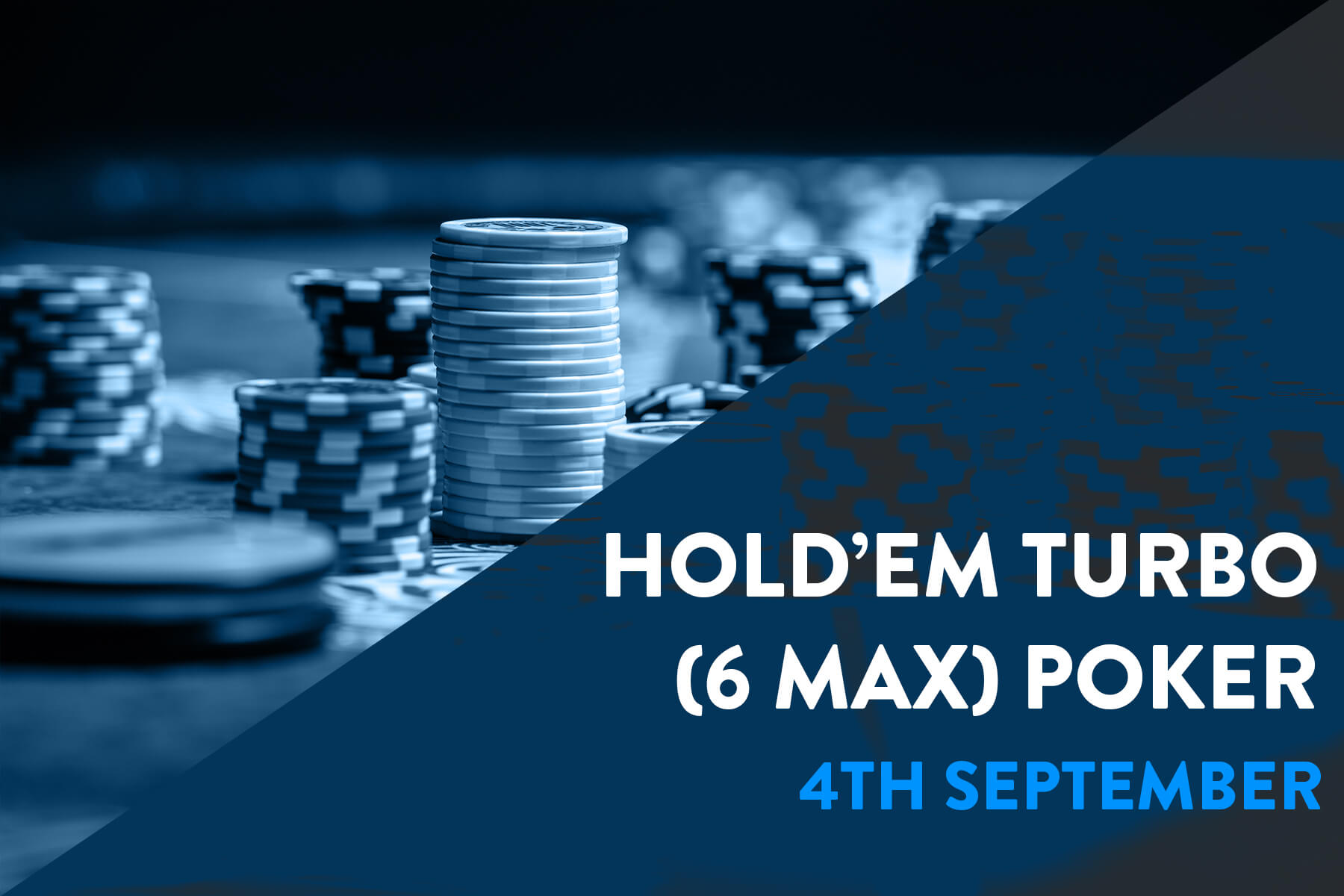 Hold'em Turbo (6 max) Poker
Texas hold 'em (also known as Texas holdem, hold 'em, and holdem) is one of the most popular variants of the card game of poker. Two cards, known as hole cards, are dealt face down to each player, and then five community cards are dealt face up in three stages. The stages consist of a series of three cards ("the flop"), later an additional single card ("the turn" or "fourth street"), and a final card ("the river" or "fifth street"). Each player seeks the best five card poker hand from any combination of the seven cards; the five community cards and their two hole cards. Players have betting options to check, call, raise, or fold. Rounds of betting take place before the flop is dealt and after each subsequent deal. The player who has the best hand and has not folded by the end of all betting rounds wins all of the money bet for the hand, known as the pot. In certain situations, a "split-pot" or "tie" can occur when two players have hands of equivalent value.
For this tournament a maximum of 6 players shall be seated at any table.
All MSO 2021 poker tournaments will take place on PokerStars (PokerStars.net, or using your local PokerStars client). Tournaments will use Play Money. Players from any country may enter.
The tournaments will only be available to join in PokerStars in the hour leading up to the start. Click on Tools (or use Ctrl+T / Cmd+T) and search for the Tournament ID (will be added below in due course). Please register here and give your PokerStars username in order to be eligible for MSO medals and to score points towards the Pentamind World Championship and Amateur Poker World Championship.
The player with the top 5 Pentamind scores from all of the Poker events will be crowned the Amateur Poker World Champion.
Tournament ID on PokerStars – 3239776143