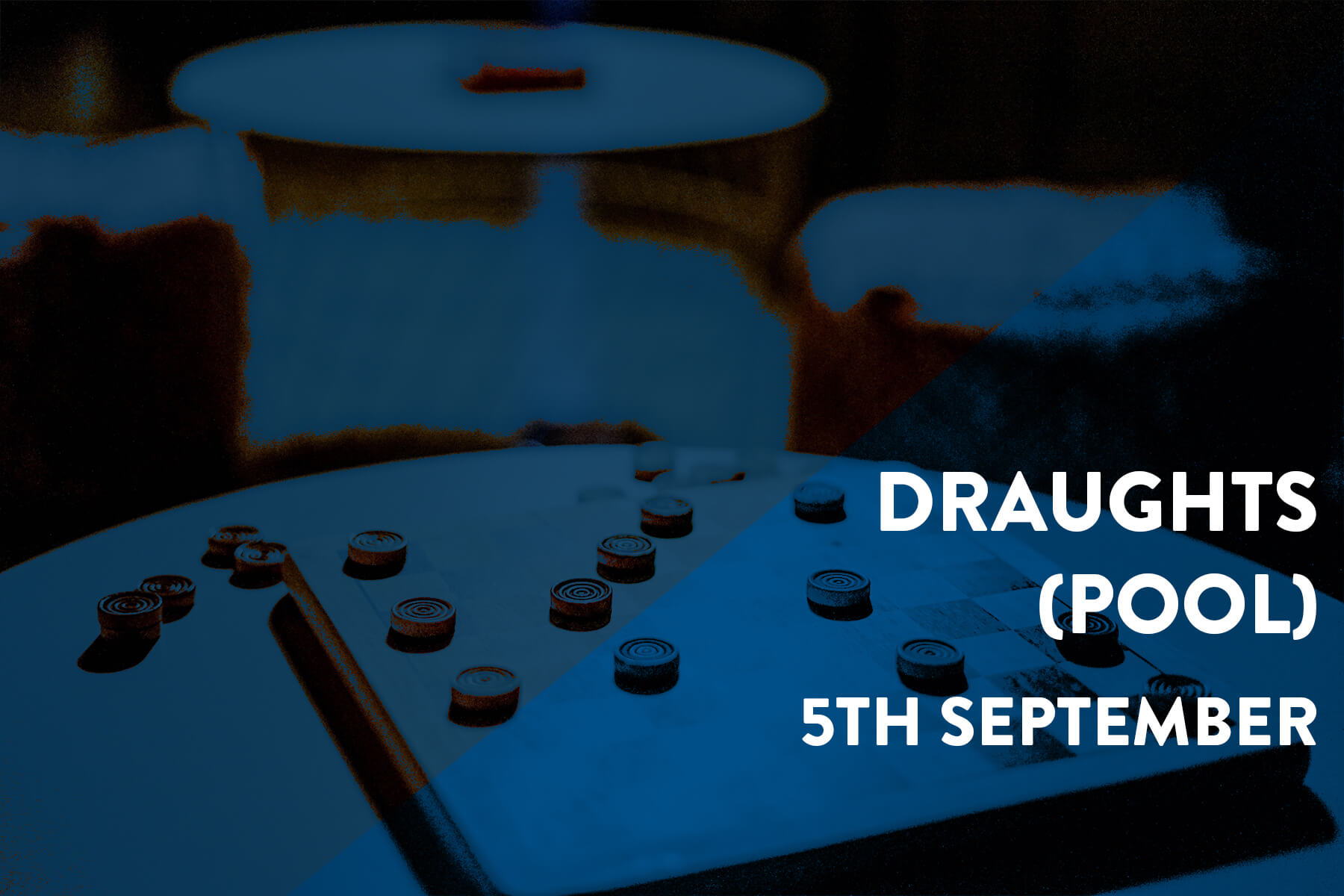 Draughts (Pool)
A cross between Brazilian and Russian Draughts, played on a 8×8 board.
Tournament Format
Players Per Table – 2
Rounds – 9 swiss double rounds (i.e. a micro-match of 2 games with each pairing)
Platform – PlayStrategy.org
Clock Settings – 3 minutes per game + 2 seconds
Please note that our platform will have a separate tournament for juniors and adults in this event.
To take part in this Swiss tournament you will need to:
– Register (for free) on PLAYSTRATEGY.ORG
– JOIN the Mind Sports Olympiad 'Team'
– JOIN the tournament
Sold out!