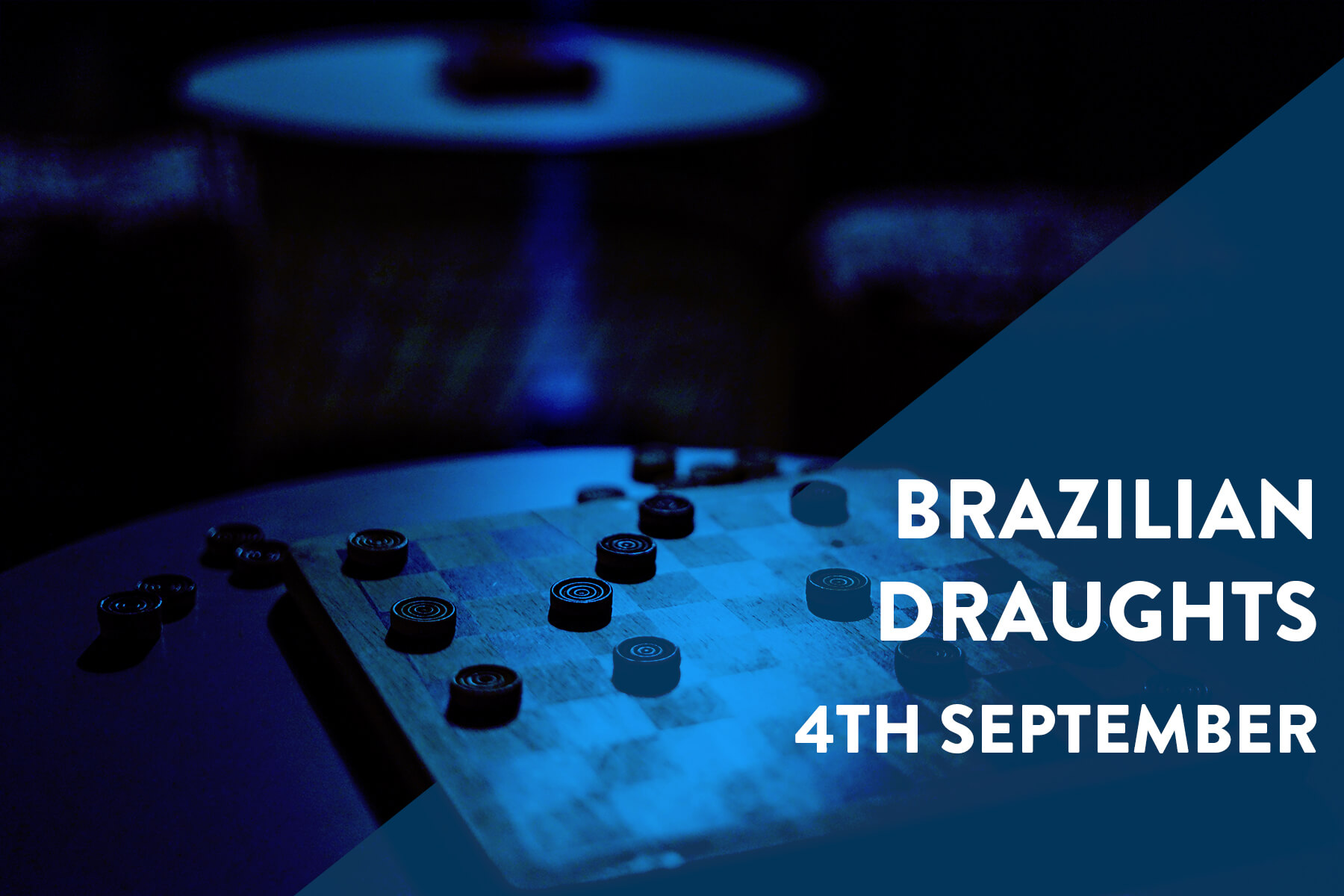 Draughts (Brazilian)
International draughts, played on an 8×8 board.
This event is affiliated with The International Draughts Federation
Tournament Format
Players Per Table – 2
Rounds – 9 double-round Swiss
Platform – The Gambler platform (https://www.playelephant.com/)
Tournament Regulations
All tournaments are held according to the Swiss system in 9 rounds.

Participants play two-game micro-matches.

Time control for each game is 3 minutes per game + 2 seconds per move for each participant.

The duration of the tournament is estimated to be 3 hours.

Open Draughts-64 Tournaments are held with a draw of the initial moves and positions 

Youth Draughts-64 Tournaments are held in classic draughts without a draw of the initial moves and positions.
By registering to participate in the tournament, the participant confirms that he/she will play honestly and will not use any devices, computer programs or other people's tips for prompting.
A special commission will be created. Commission will include at least one representative from three groups:
– grandmasters or strong masters,
– experienced Gambler platform gamers
– specialists in the field of programming logical games.
Reasonable protests against suspicion of cheating are submitted by e-mail office@idf64.org within one hour after the end of the tournament.
According to the results of consideration of protests, cheaters can be disqualified without the possibility of appeals.
Their places are excluded from the final distribution of places in the tournament.
For all questions on participation in tournaments you need contact with the IDF office by e-mail: office@idf64.org
Current information on the organization and holding of the tournaments will be posted on the website of the International Draughts Federation www.idf64.org
Sold out!