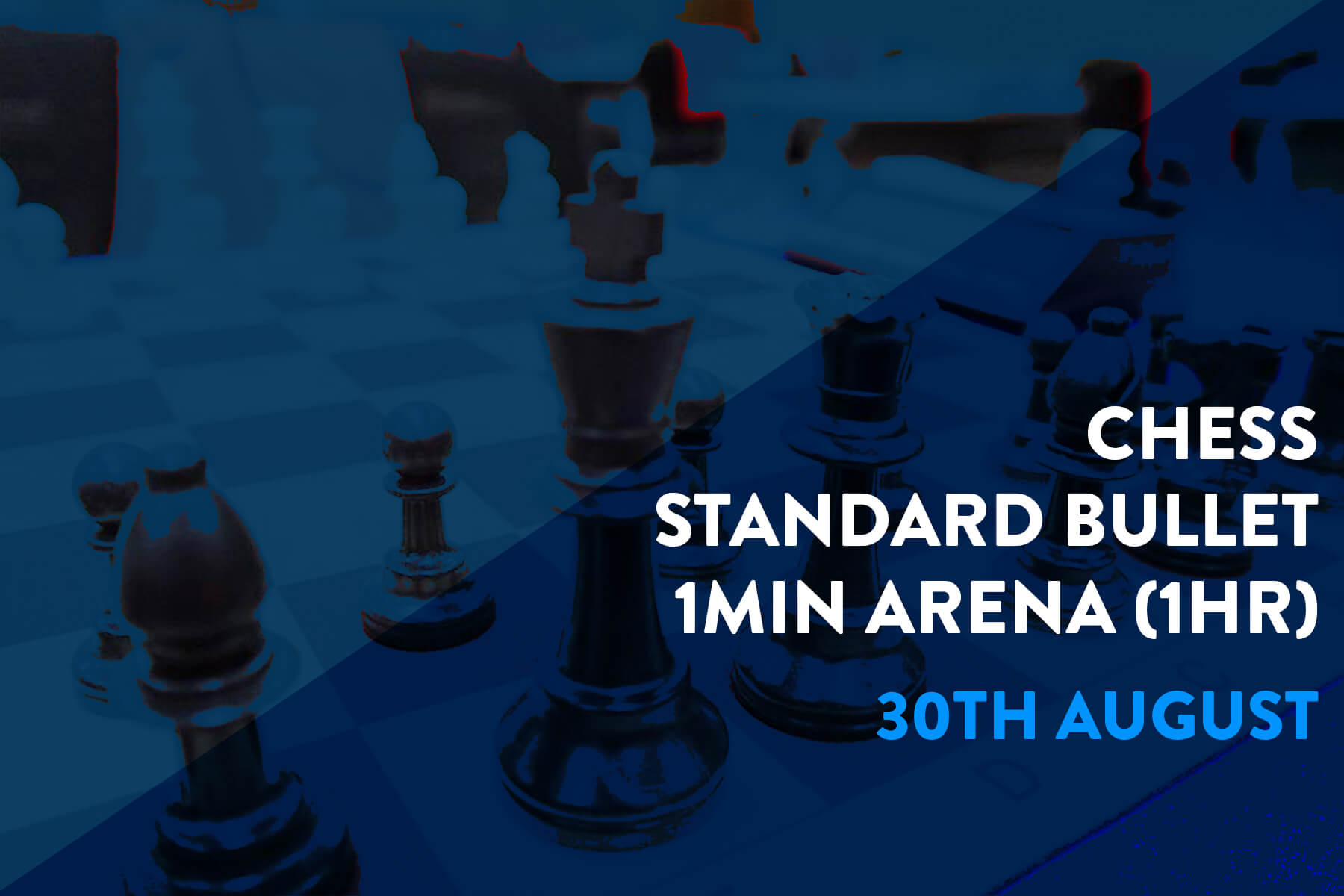 Chess Bullet (Arena)
Chess is one of the world's most popular games, played by millions of people worldwide! The Bullet format is played with extremely short time controls.
Tournament Format
Players Per Table – 2
Rounds – 1 hour Arena
Platform – PlayStrategy
Clock Settings – 1 minute
To take part in this Arena tournament you will need to:
– Register (for free) on playstrategy.org
– Join the tournament. This page also includes a full explanation of how Arena tournaments work. The Berserk mode and Arena streak settings are on and covered here.