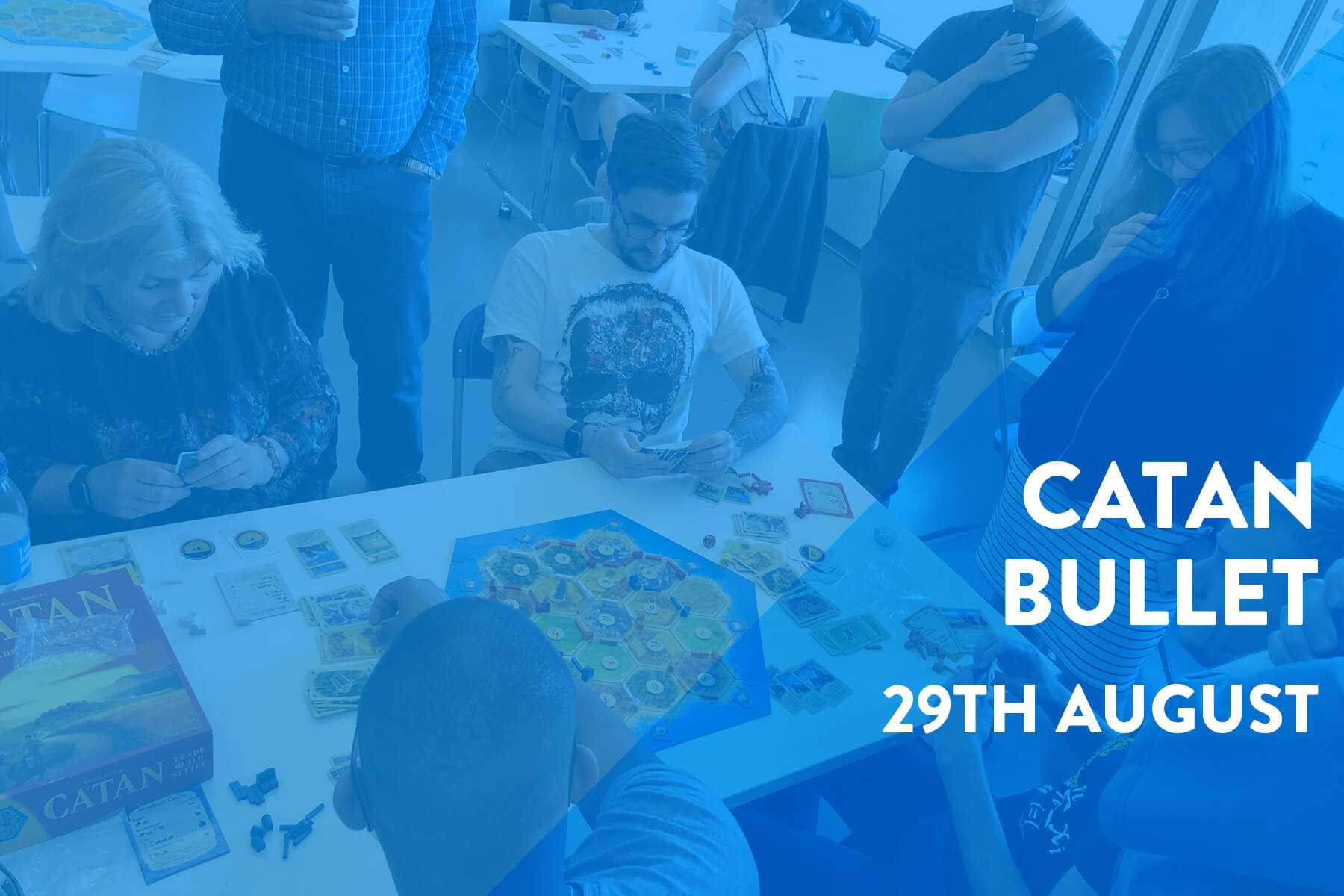 Catan Bullet
The classic game of Catan, played fast with less time to think and negotiate. How will you fare in Catan Bullet?  This is the Classic game of Catan, but to 8 points instead of 10, played on the fastest timer available!
Tournament Format
Players Per Table – 4
Rounds – 4 + Semis & Final
Platform – Catan Universe + Discord (discord.gg/mRhtB4M)
Please make sure you read the information sheet (link below) to be aware of the differences between this tournament and regular Catan!